High Ropes & Confidence Course
Our team-building programs are a fun and effective way to improve team performance by emphasizing group collaboration, effective communication, improved listening, and creative thinking centered on achieving a shared goal. Our experienced team building facilitators will lead the program, customizing the experience to meet your groups desired goals.
Call or email our office to check on High Ropes and Confidence Course availability for your next retreat.
*These activities must be reserved at least two weeks prior to your retreat*
Email: skycroft@skycroft.org    
Phone: 800-536-6759
Two Challenge Course Experiences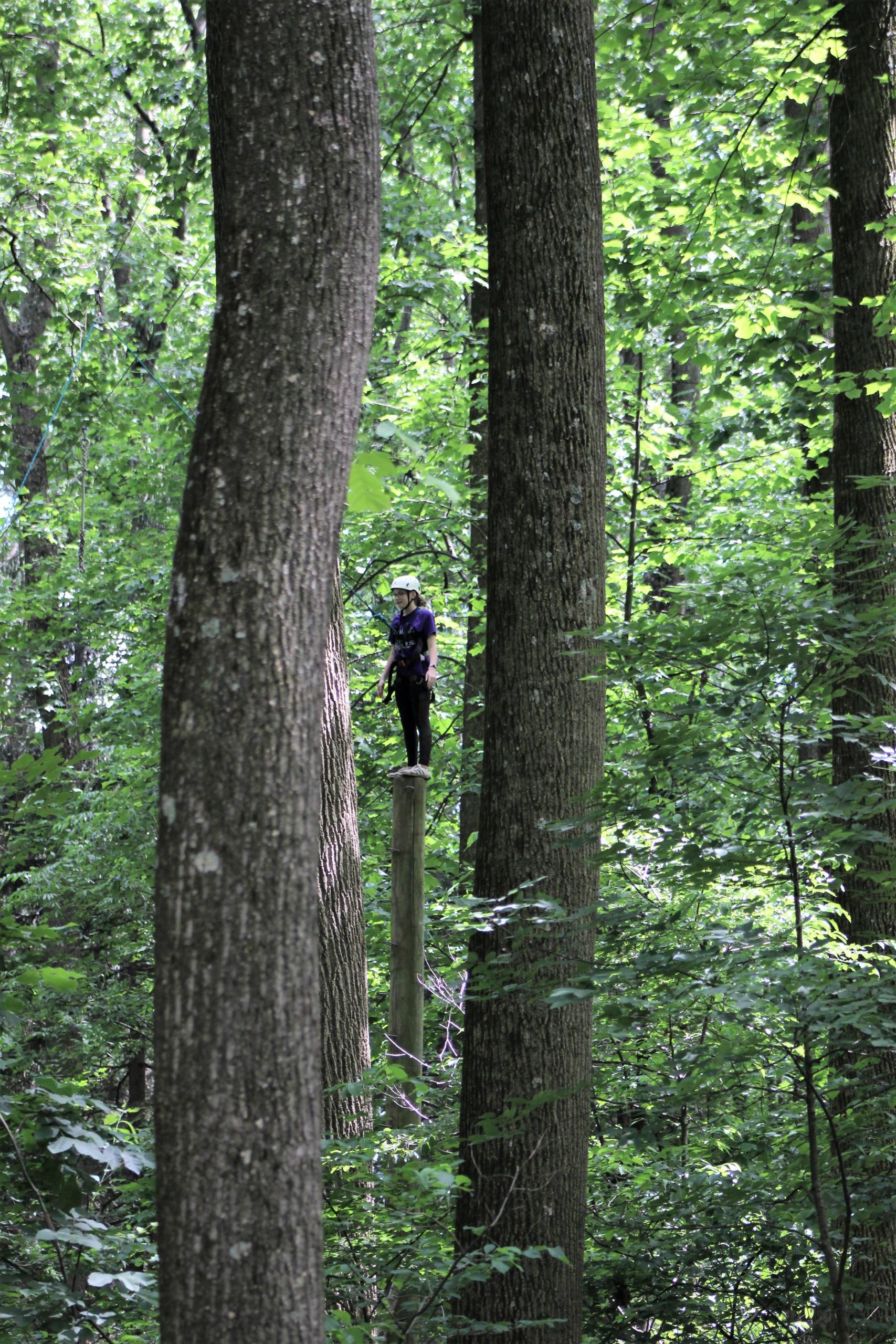 The confidence course is a great way to build trust and fellowship within your group or team. The course contains 10 group-building initiatives. Our team-building facilitator will coach your group through exercises designed to challenge and energize your team through games, adventures and puzzles in an outdoor setting.
2022 Price: $14 per person (10 person minimum)
Duration: 1-3 hours
Challenge yourself and your group on our High Ropes Challenge Course. Our seven different elements are designed to stretch your limits and strengthen your group. Elements include the Giant Swing, Pamper Pole, Grapevine, Postman's Walk, Dangle Duo, Cat Walk, and Eagle Walk
2022 Prices:
$25 per person with an already booked retreat
OR $40 per person (10 person minimum)
Duration: 2-3 hours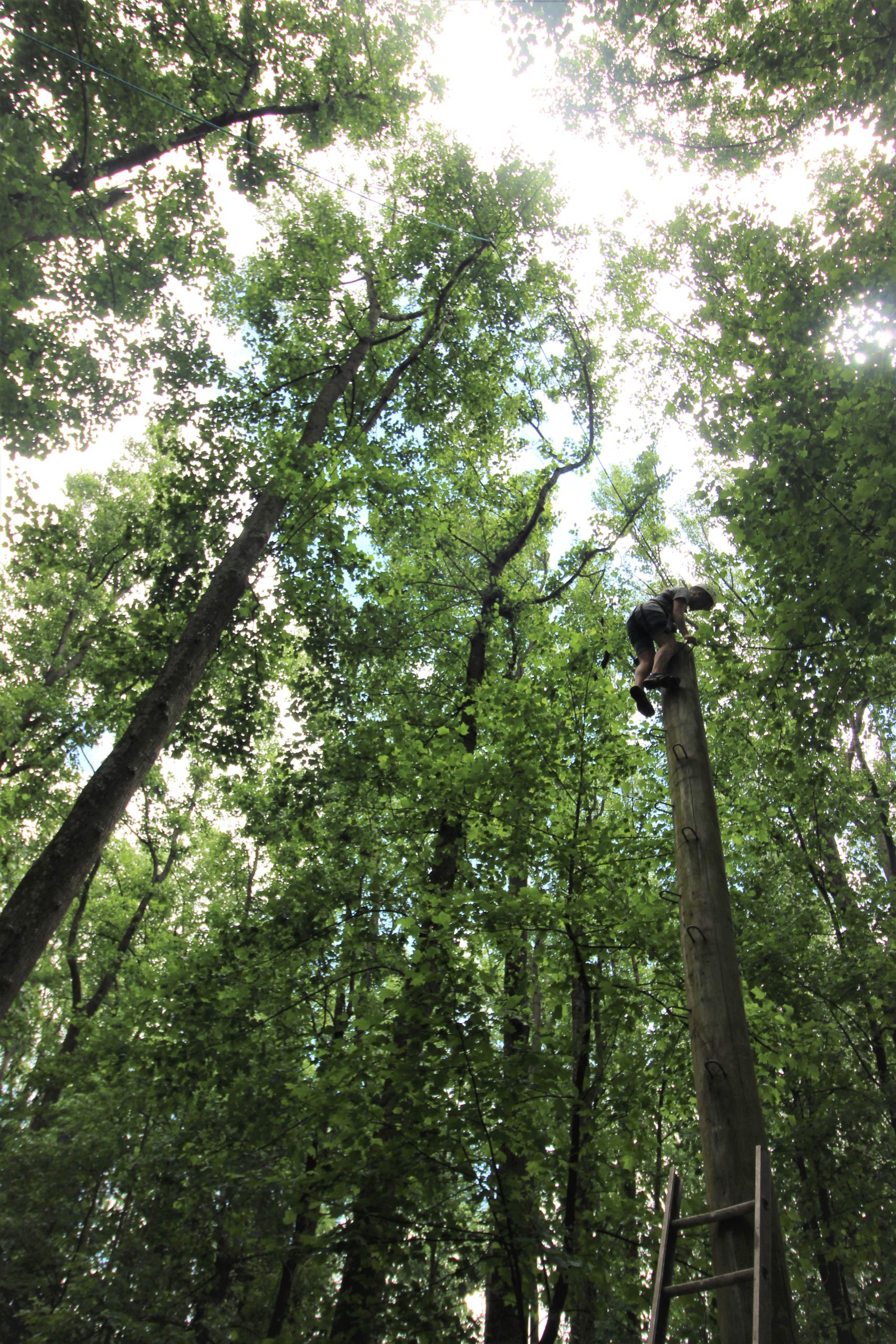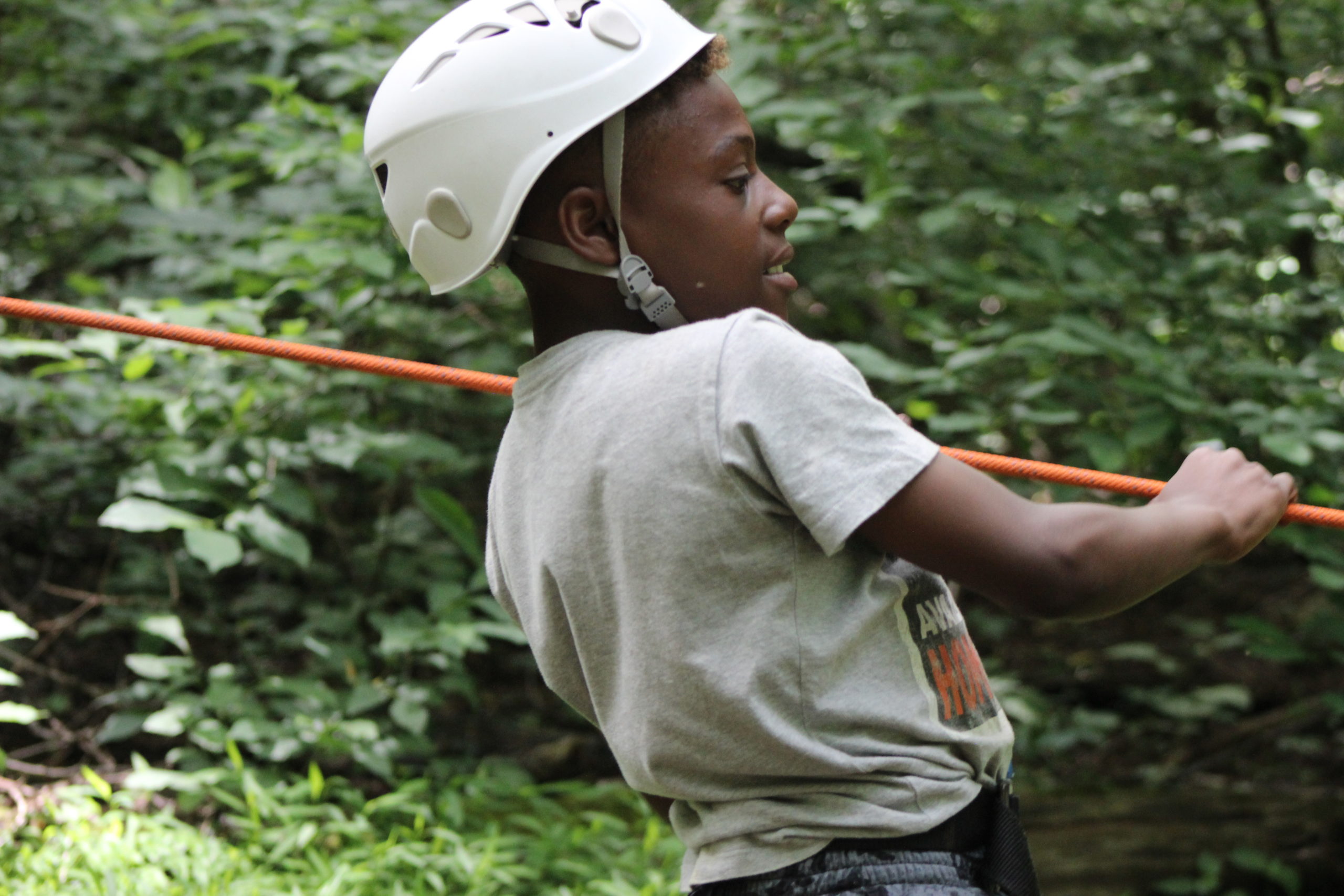 Use of the High Ropes and Confidence Courses include all safety equipment necessary to participate.
We have the capcity to run 35 people on our high ropes course at once. We can also adapt the Confidence Course to your use case. Please inquire about which elements you can use when booking.