Skycroft has ample meeting spaces for groups of all types, both large and small. One conference space is assigned per group. Each conference room includes the following:
Custom set-up—we will set the conference room up according to your specifications
Wi-Fi – Fast Wireless Internet
Overhead projector & screen
Piano
White Board
Any other A/V needs such as microphones, speakers, etc (upon request and subject to availability)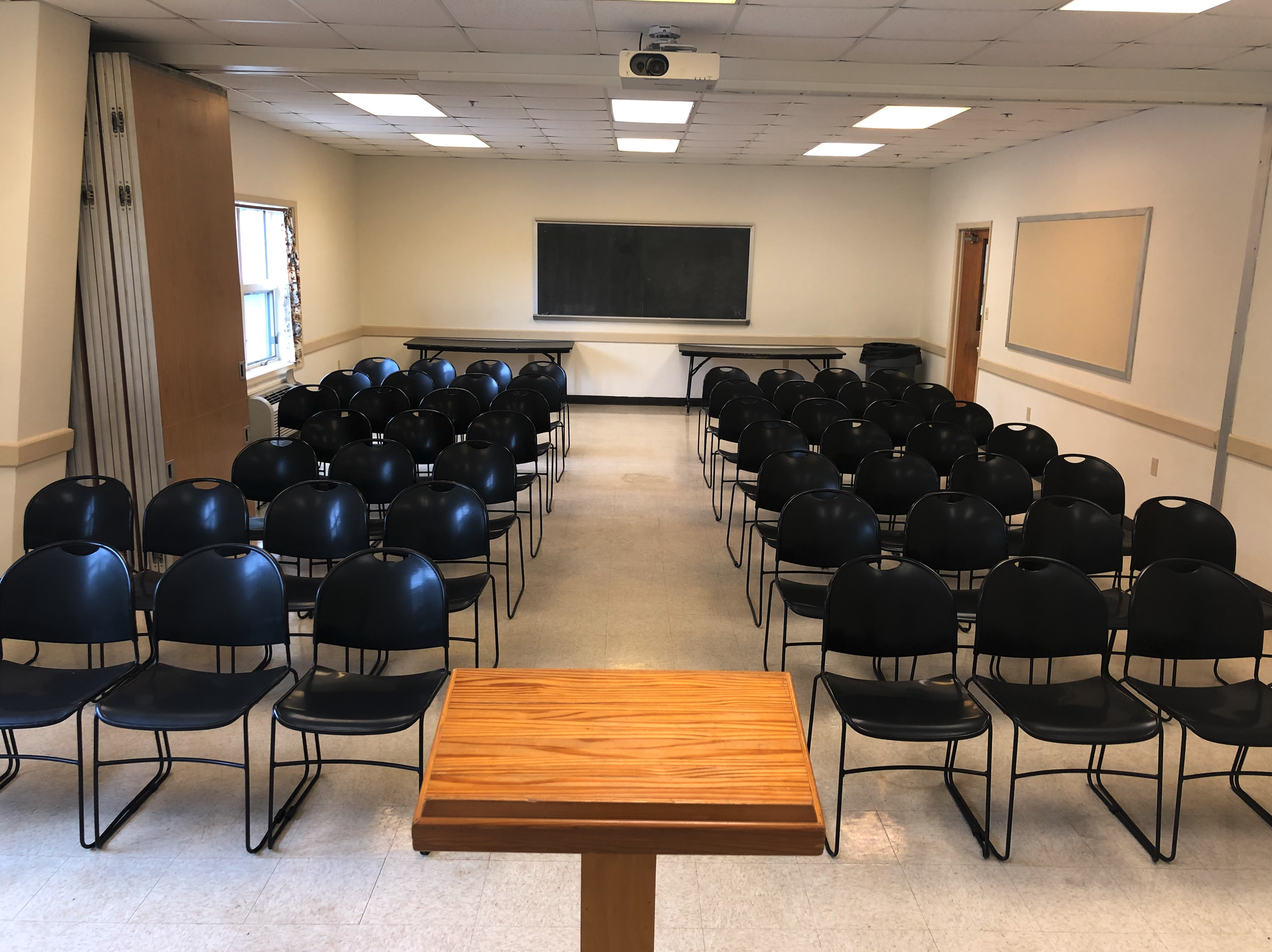 One conference room is assigned per group. More rooms may be rented at $55/day per room if they are available
Groups are required to leave their conference rooms no later than 2pm the day they check-out.
Skyview and Gresham Hall hold up to 150 people each and can be divided into smaller meeting rooms.
The Nelson Center houses three conference spaces which hold up to 50 people each, with dividers to split each space in half if needed.
The Nelson Executive Room seats 20 and is perfect for businesses. The room holds a fully-stocked coffee bar, refrigerator stocked with complimentary beverages, 2 flat screen tvs and a computer hook up, a white board, and our comfortable executive chairs.
PineTree lodge has a large conference space that holds up to 50 people.
Lyle Hall holds up to 35 people.
Our Theater holds up to 75 people and is rented to groups for an additional cost and is subject to availability.
Other Helpful Information
Check-in is at 4pm
Check-out for sleeping accommodations is 11am
Check-out for your meeting space is 2pm
Extended stay (for meeting space and use of the grounds, not sleeping accommodations) is available for a flat fee of $200.
With an extended stay, groups can check-in to their meeting space before 2pm OR stay in their meeting space and use the grounds after 2pm on the day they depart.
Additional meals are also available for an added fee.
Churches who belong to the Baptist Convention of Maryland/Delaware receive a reduced rate. Please contact our office for more information at 800-536-6759.