Motel Rooms
Our furnished motel rooms are quiet and restful, so members of your group can relax comfortably at the end of each day.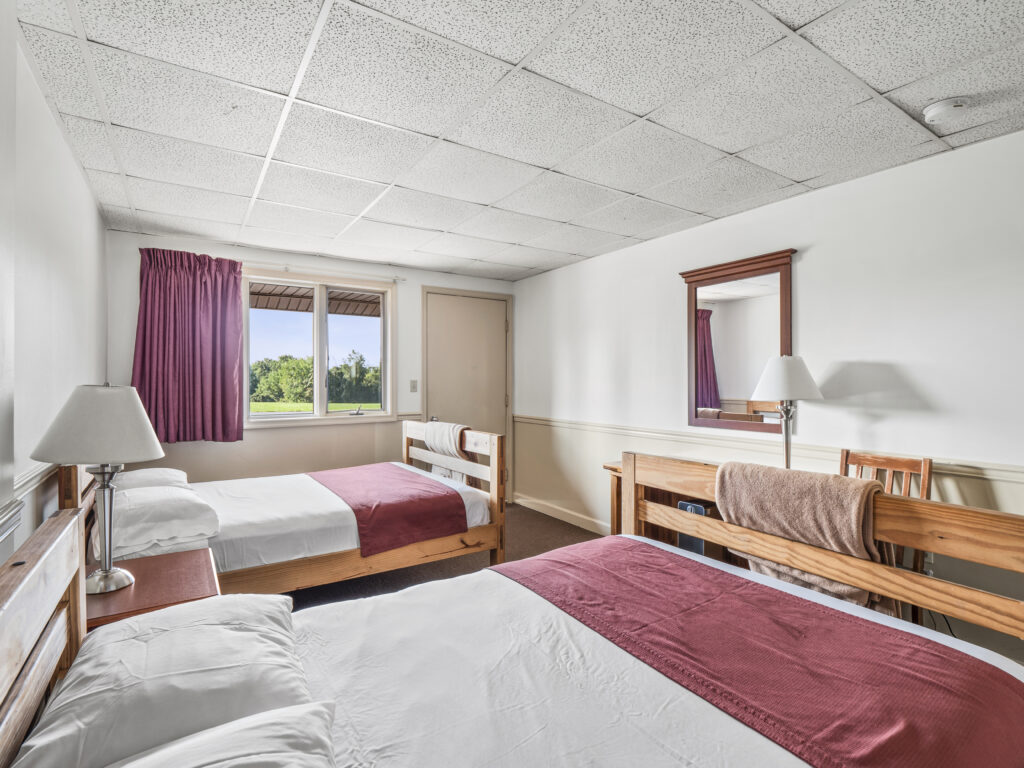 Interior
Our 40 motel rooms offer spacious sleeping rooms with maximum privacy. Each room is furnished with two full-sized mattresses, a desk, and private bathroom. Please inquire about special handicapp accessible rooms when booking.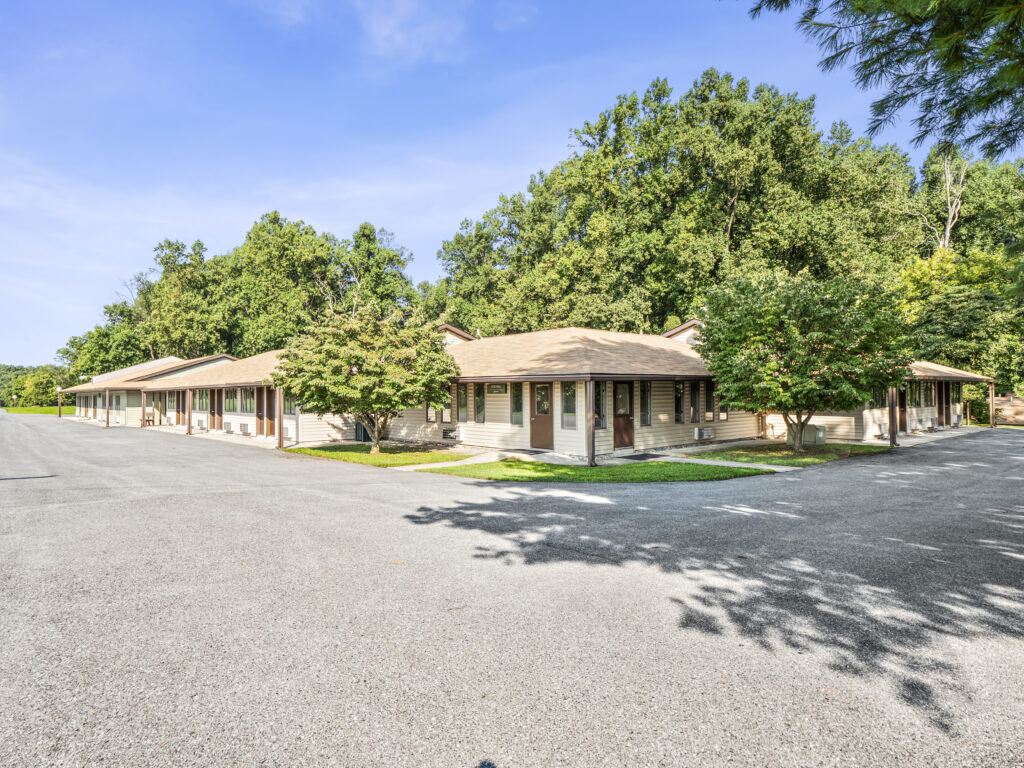 Courtyard and Easy-Access Parking
Rooms 7-16 on the Lyle building side and rooms 34-40 on the Skyview building side offer a view of the grassy courtyard. All other remaining rooms (1-6, 17-33) offer easy-access parking with direct access to pavement to park vehicles.
Motels at a Glance
Each room sleeps 2-4 people
36 double-occupancy rooms with two full-size beds (linens provided)
Private bathrooms stocked with towels
Central heat and air condition
4 handicap rooms with a double bed and pull-out couch (linens provided)
Motel Rates (2023)
$108/person for the first night (double occupancy)
$77/person for each additional night
All overnight stays include meals, a conference room, and use of our facilities.
Motels are booked double-occupancy
Other Helpful Information
Check-in is at 4pm
Check-out for sleeping accommodations is 11am
Check-out for your meeting space is 2pm
Extended stay (for meeting space and use of the grounds, not sleeping accommodations) is available for a flat fee of $250.
With an extended stay, groups can check-in to their meeting space before 2pm OR stay in their meeting space and use the grounds after 2pm on the day they depart.
Additional meals are also available for an added fee.
Churches who belong to the Baptist Convention of Maryland/Delaware receive a reduced rate. Please contact our office for more information at 800-536-6759.