Splash Around at Skycroft!
Want to enjoy some summer swimming but wish to avoid public swimming pools this year? Consider renting the Skycroft swimming pool for private use!
The pool is available for rentals Fridays and Saturdays, 5:30- 8 pm, and Sunday, 1-8 pm. The pool closes for the season on Labor Day.
Pool rental includes the supervision of a certified lifeguard for your party.
2021 Rates
$100/hour (1-25 people)
$135/hour (26-50 people) 
*25% deposit required with reservation 
Make Your Reservation Today!
Reservations can be made by calling 800-536-6759 or emailing skycroft@skycroft.org.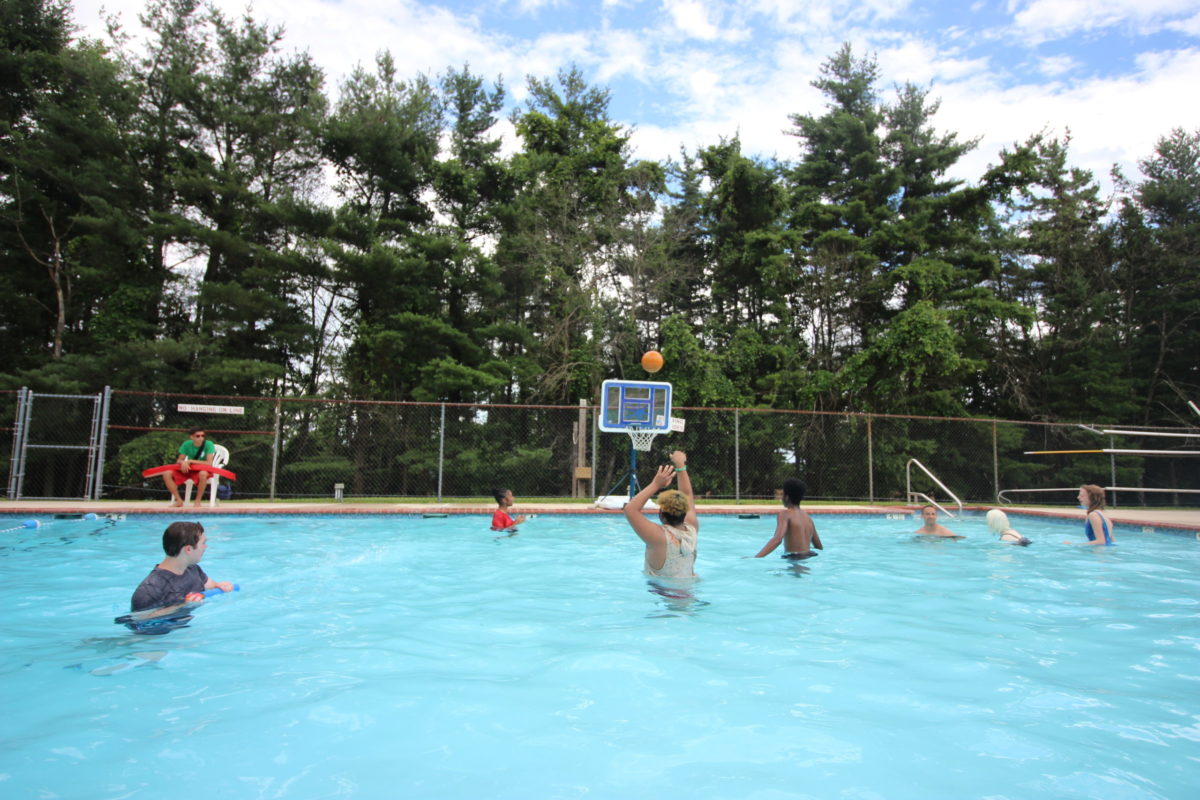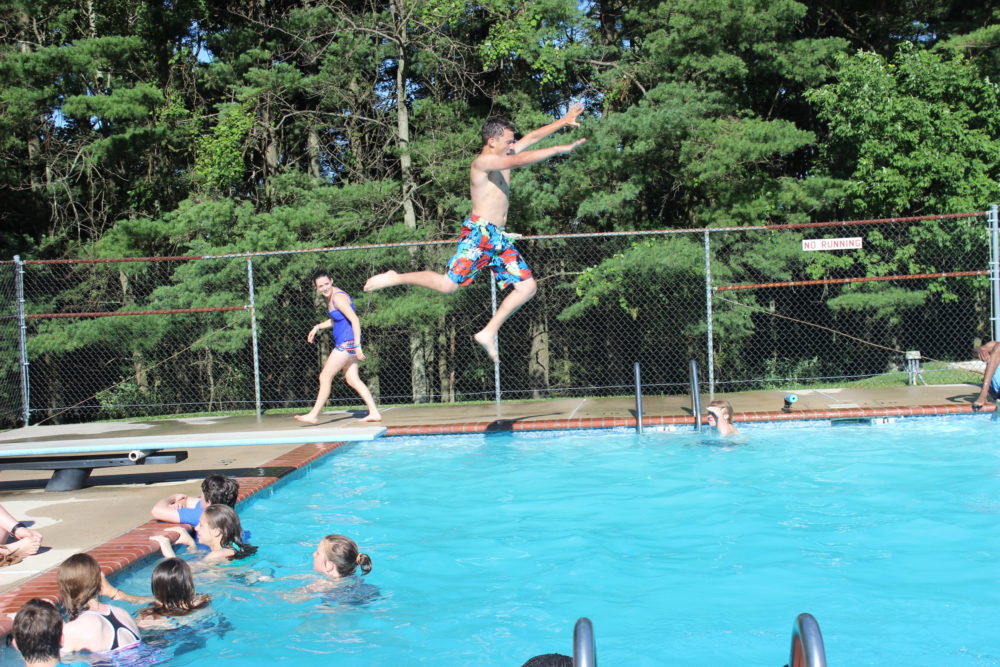 What is your pool like? What is there to do?
Skycroft's pool has both shallow-and deep-end swimming to offer with pool depth ranging 3ft-9ft. 
Patrons can enjoy our diving board in the deep end and also make use of our aquatic basketball hoop, though renters will need to bring their own ball to play. 
Due to COVID-19, Skycroft will not be providing any pool toys or additional equipment, although rental groups are permitted to bring their own pool toys to use during their rental time. 
What measures are in place to prevent the spread of COVID-19?
Current Maryland guidelines require us to limit the number of patrons in our pool in addition to maintaining proper physical distancing on the pool deck. Pool rentals will be limited to 25 person or less. 
When interacting with staff or people from different households outside of the pool, face coverings should be worn. 
Our entire pool facility will be cleaned and disinfected before and after each pool rental in accordance with CDC guidelines.
If anyone within the rental group has shown symptoms of COVID-19, tested positive for COVID-19, or was exposed to someone with COVID-19 within the last 14 days, they will not be permitted to use our pool and should stay home and self-isolate.
What is your inclement weather policy?
If inclement weather is in the forecast, pool rental may be rescheduled at renter's request and upon availability. The deposit may also be refunded if you decide to cancel 24 hours before the rental starts due to inclement weather. No partial refunds will be given if you decide to show up and go through with event.
In the case of inclement weather during your rental period occurs (thunder, lightning, heavy rain), all patrons and staff must exit the pool and pool area. Only when 30 minutes has passed with no inclement weather will pool activities resume.
Can we bring food and drinks?
 Food and beverages other than water are not permitted within the pool premises. However, Skycroft has outdoor seating areas in close proximity to the pool that rental groups could utilize for food or drink. 
Alcohol is strictly prohibited.