Hickory House
Hickory is a two-level house with a spacious living room, a full-size kitchen, and a dining room. Many groups use Hickory for staff retreats or planning meetings.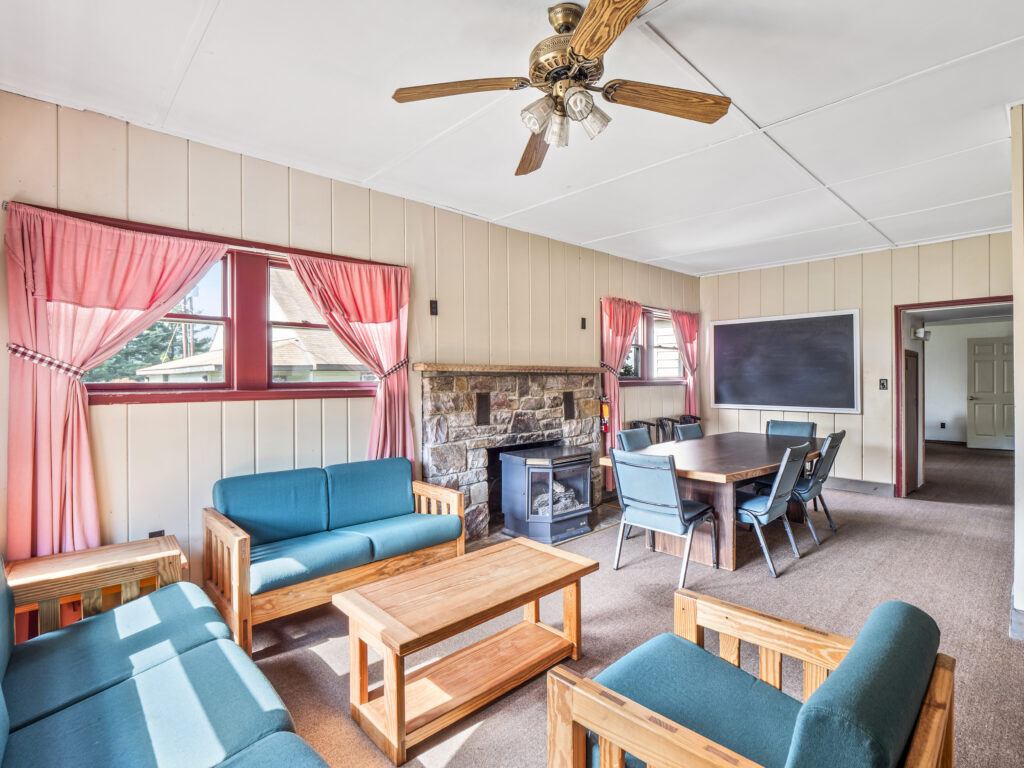 Hickory House
Hickory Lodge is modeled after a single-family home. This lodge is uniquely structured to hold groups that want access to their own kitchen and private bedrooms.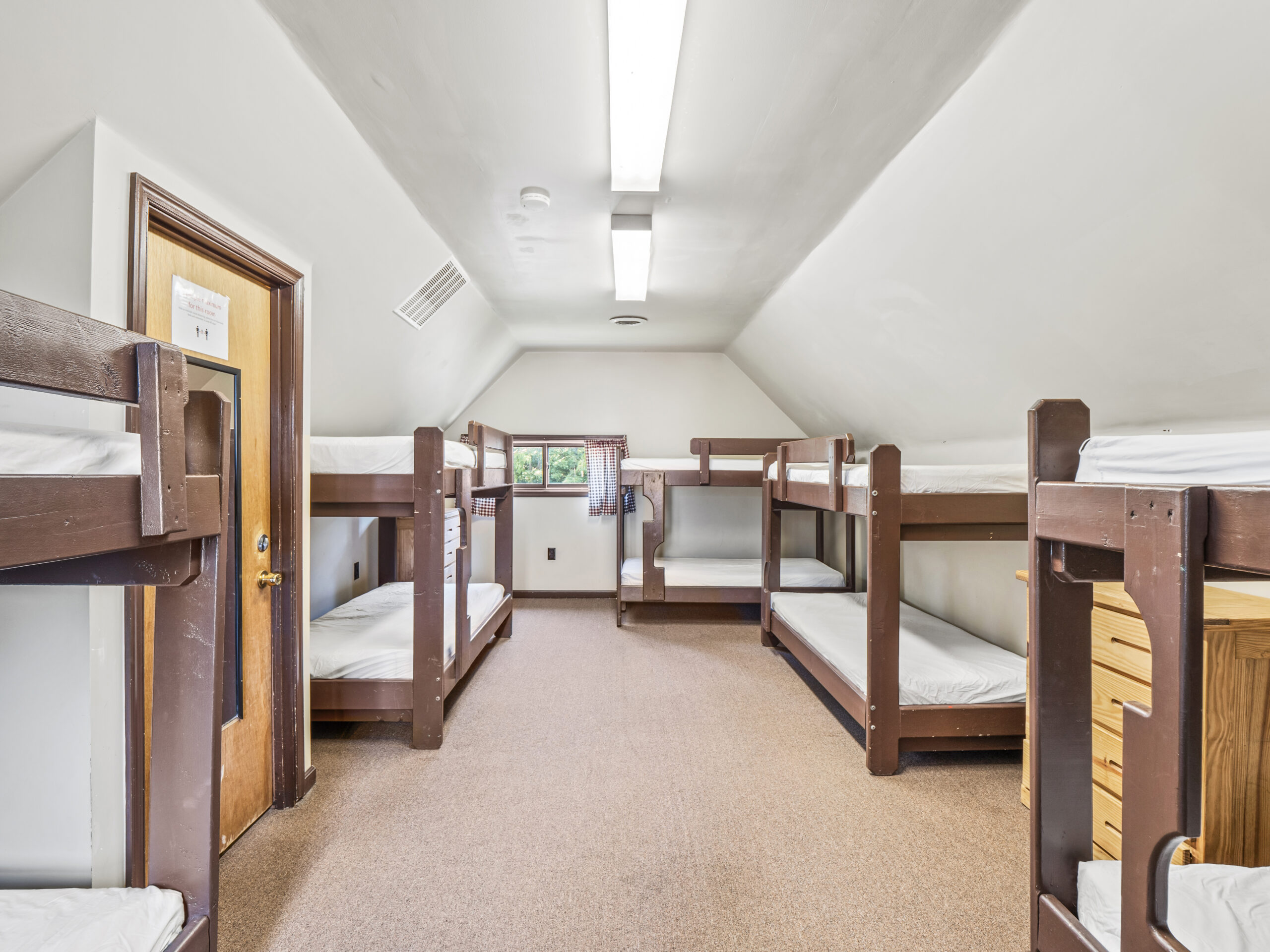 Accommodations
Hickory provides two large bedrooms on the second floor that allow people to bunk together.  There are also two smaller bedrooms downstairs that have full sized beds available.
Hickory at a Glance
Sleeps 18-20 people
Linens provided
Full kitchen
Living room, dining room with white boards meetings
2 rooms with bunk beds
2 rooms with a double bed
3 bathrooms stocked with towels
Central heat and a/c
Outdoor deck
Hickory Rates (2023)
$108/person for the first night
$77/person for each additional night
All overnight stays include meals, a conference room, and use of our facilities.
Other Helpful Information
Check-in is at 4pm
Check-out for sleeping accommodations is 11am
Check-out for your meeting space is 2pm
Extended stay (for meeting space and use of the grounds, not sleeping accommodations) is available for a flat fee of $250.
With an extended stay, groups can check-in to their meeting space before 2pm OR stay in their meeting space and use the grounds after 2pm on the day they depart.
Additional meals are also available for an added fee.
Churches who belong to the Baptist Convention of Maryland/Delaware receive a reduced rate. Please contact our office for more information at 800-536-6759.