Skycroft is the ideal spot for your next picnic, business meeting, or spiritual retreat. From day outings to multi-day conferences, you're sure to enjoy a hassle-free event in a peaceful mountain setting at an affordable price.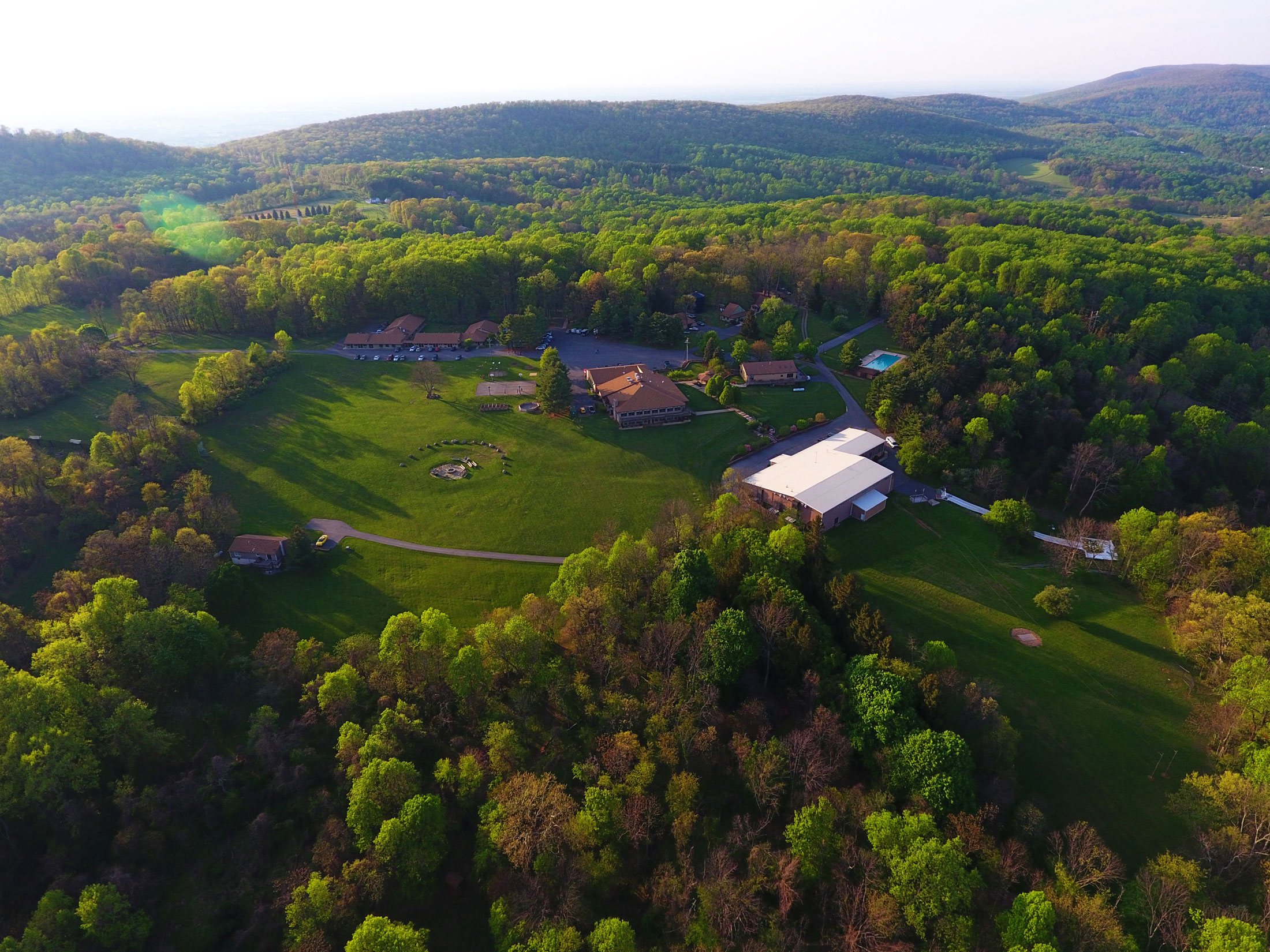 What's Included with Your Stay?
Peaceful Mountain Setting
Known for our beautiful grounds and breath-taking view of the city of Frederick, Skycroft is the perfect retreat spot for your group to relax, getaway, and focus on what's important.
Amazing food and on an all-you-can-eat buffet so everyone is happy and full.
From our furnished motel rooms to our lodges with bunk-style beds, you're sure to find something that's right for your group.
Spacious meeting rooms of all shapes and sizes combined with tons of open fields, means your group will find the perfect space for your event. We'll make sure your space is set up exactly how you want it with the a/v equipment you request from our inventory at no additional cost.
Numerous free recreation activities across campus that allow for relaxation and an opportunity for a renewed connection with God.
Skycroft has something fun for everyone. From our high impact giant swing to our stadium-seating theater to our peaceful campfire sites.
Skycroft is the
perfect palce for:
Spiritual Retreats
Seminars and Workshops
Business Meetings
Banquets
Picnics and BBQs
Concerts
 Just five miles off of Interstate 70, Skycroft is located 90 minutes from Baltimore, DC, Virginia and Central PA and all major airports in the area
Drop Us a Line
Don't be shy. Let us know if you have any questions!
Other Helpful Information
Check-in is at 4pm
Check-out for sleeping accommodations is 11am
Check-out for your meeting space is 2pm
Extended stay (for meeting space and use of the grounds, not sleeping accommodations) is available for $20/person or a flat fee of $200.
With an extended stay, groups can check-in to their meeting space before 2pm OR stay in their meeting space and use the grounds after 2pm on the day they depart.
Additional meals are also available for an added fee.
Churches who belong to the Baptist Convention of Maryland/Delawarereceive a reduced rate. Please contact our office for more information at 800-536-6759.