Lodges
Skycroft has 6 different lodges to choose from. All lodges have bunk-style beds (guests should pack pillows, linens and blankets), they also include central heating and a/c, a lounge area, and separate bathrooms for men and women.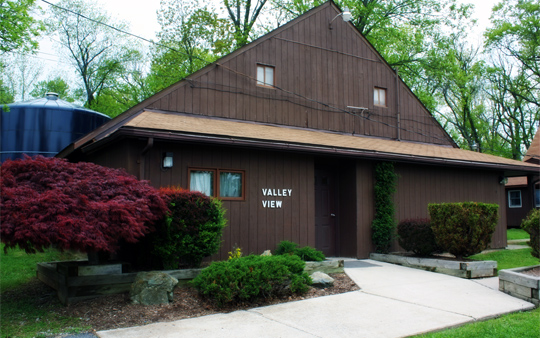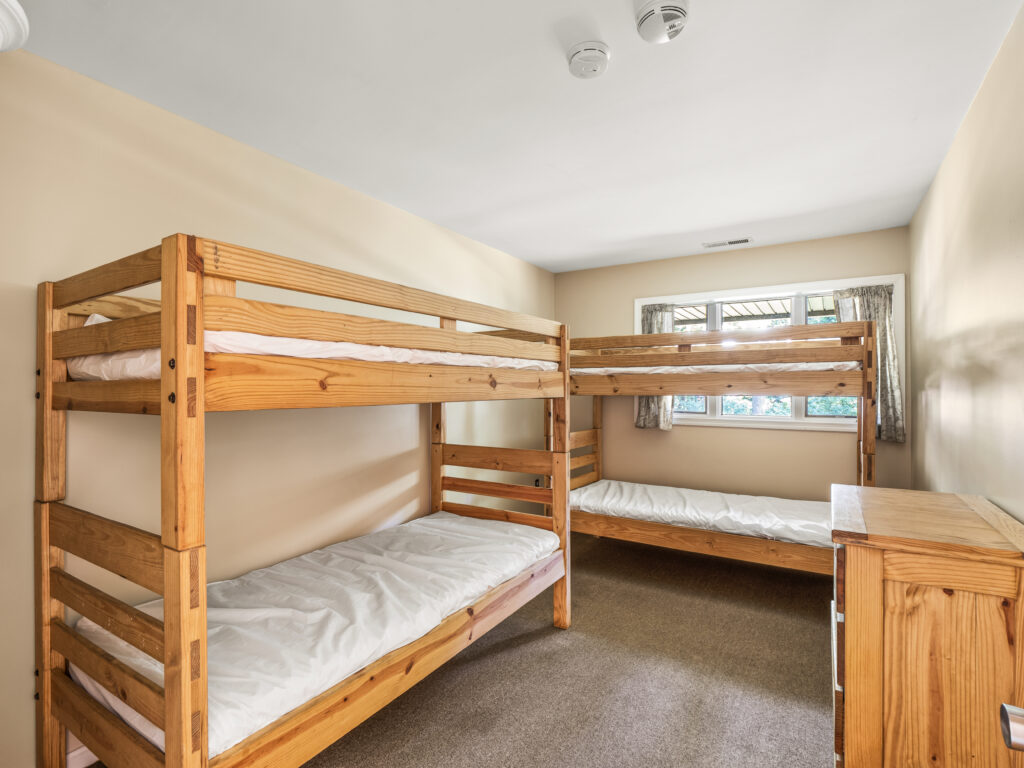 Western
Sleeps 48 people
Communal bathrooms are along the hallway
Six Rooms

4 rooms sleep 10 people each
2 rooms sleep 4 people each
Pine Tree
Sleeps 40 people
Large conference space with a fireplace.
Two Rooms

Each room sleeps 20 people each
Each room has it's own spacious bathroom located between the two rooms.
Poplar
Sleeps 40 people
Lounge with a fireplace
Bathrooms along the hallway
Ten Rooms

Each room sleeps 4 people
Valley View
Sleeps 20 people
Each rooms sleeps 10 people
Small conference space with a fireplace
Bathrooms are outside each room
Holly & Laurel
Holly sleeps 14 people in one room
Laurel sleeps 18 people in one room
Each lodge has it's own bathroom
Holly and Laurel are located next to each other
Lodge Rates (2023)
$93/person for the first night
$66/person for each additional night
All overnight stays include meals, a conference room, and use of our facilities.
Other Helpful Information
Check-in is at 4pm
Check-out for sleeping accommodations is 11am
Check-out for your meeting space is 2pm
Extended stay (for meeting space and use of the grounds, not sleeping accommodations) is available for a flat fee of $250.
With an extended stay, groups can check-in to their meeting space before 2pm OR stay in their meeting space and use the grounds after 2pm on the day they depart.
Additional meals are also available for an added fee.
Churches who belong to the Baptist Convention of Maryland/Delaware receive a reduced rate. Please contact our office for more information at 800-536-6759.