Waterslide
Built in 2007, our 90 feet tall man-made waterslide will be the highlight of your your next retreat! Damascus Road offers two lanes that you can use to race down the 200 feet waterslide to the splash pool at the bottom.
Call or email our office to check on Damascus Road's availability for your next retreat.
*This activity must be reserved at least two weeks prior to your retreat.
Email: skycroft@skycroft.org    
Phone: 800-536-6759
Your group can enjoy Damascus Road for an additional fee of $150 per hour. Please call our office at least two weeks prior to your arrival to reserve the Damascus Road for your group!
There is no extra equipment required to ride the slide. Please bring a shirt to wear when riding and refer to the waterslide rules section below for more information.
We have the ability to send many participants down our waterslide in an hour. The exact amount of people that can ride is dependant on the speed of your group's participants safely getting out of the landing pool.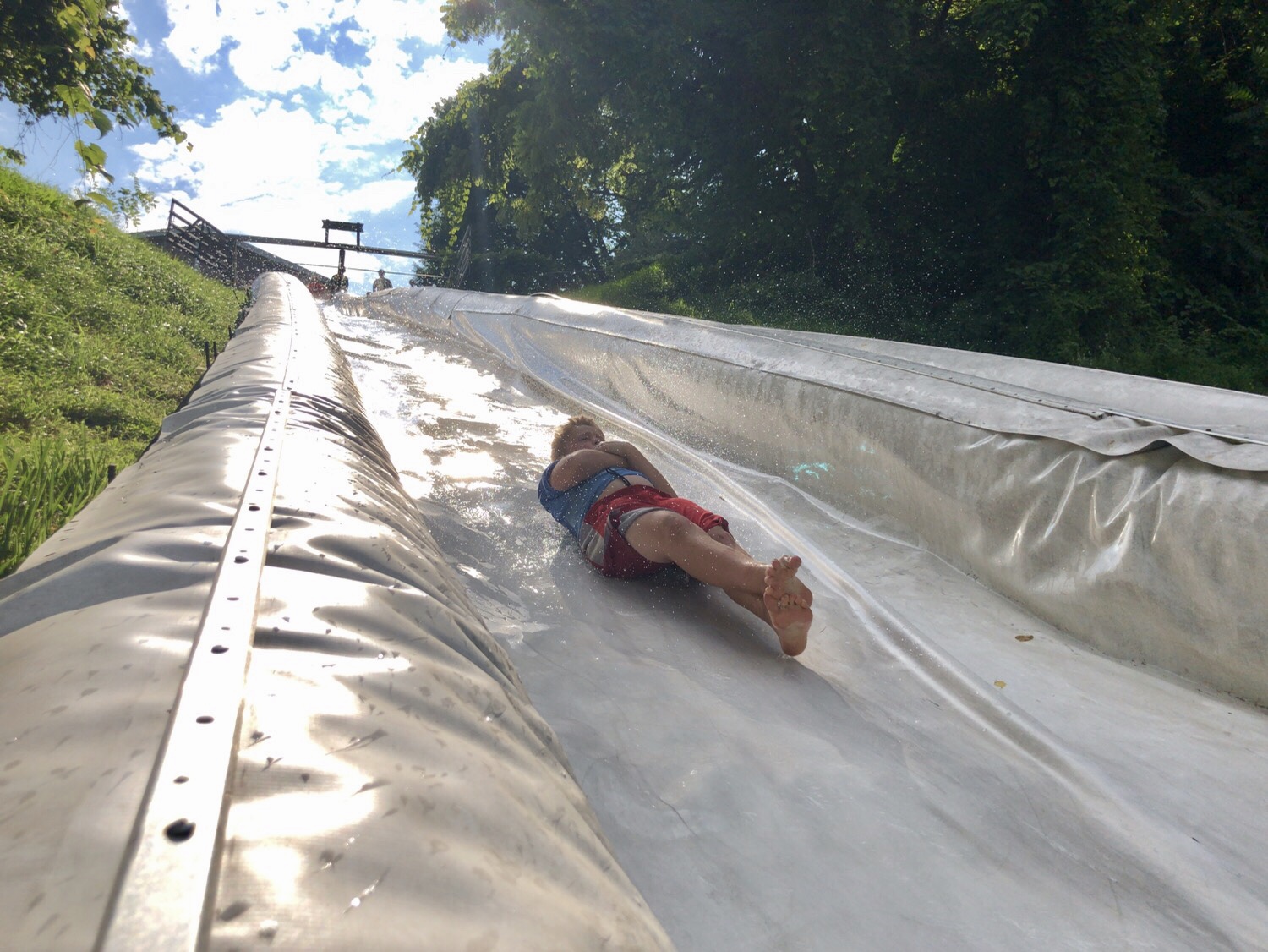 Slide

MUST NOT

be used without proper supervision from a qualified lifeguard and facilitator.
Maximum Participant Weight: 1 person, 300 pounds. Minimum Participant Weight: 1 person, 60 pounds.
Participant must go down on their back, feet first only, with arms and legs crossed.
Leave landing pool immediately.
The next participant must wait until the prior participant has exited the landing pool before going down slide; exit the slide with a partner
SHIRTS REQUIRED.
Only one participant per lane allowed at once.
Swimwear with exposed zippers, buckles, buttons, or other metal objects are not allowed.
No Eyeglasses Allowed.
Participant must remove all jewelry before riding.