Paintball
You can now enjoy paintball at Skycroft! We offer two different styles of courses, a Speedball course and a Woodsball course; these different courses give you the option to choose which type of experience you would prefer your group to have. Your group can enjoy a game at either of our courses for a small fee of $18 per person for one hour of play.
Call or email our office to check on Paintball availability for your next retreat.
Email: skycroft@skycroft.org    
Phone: 800-536-6759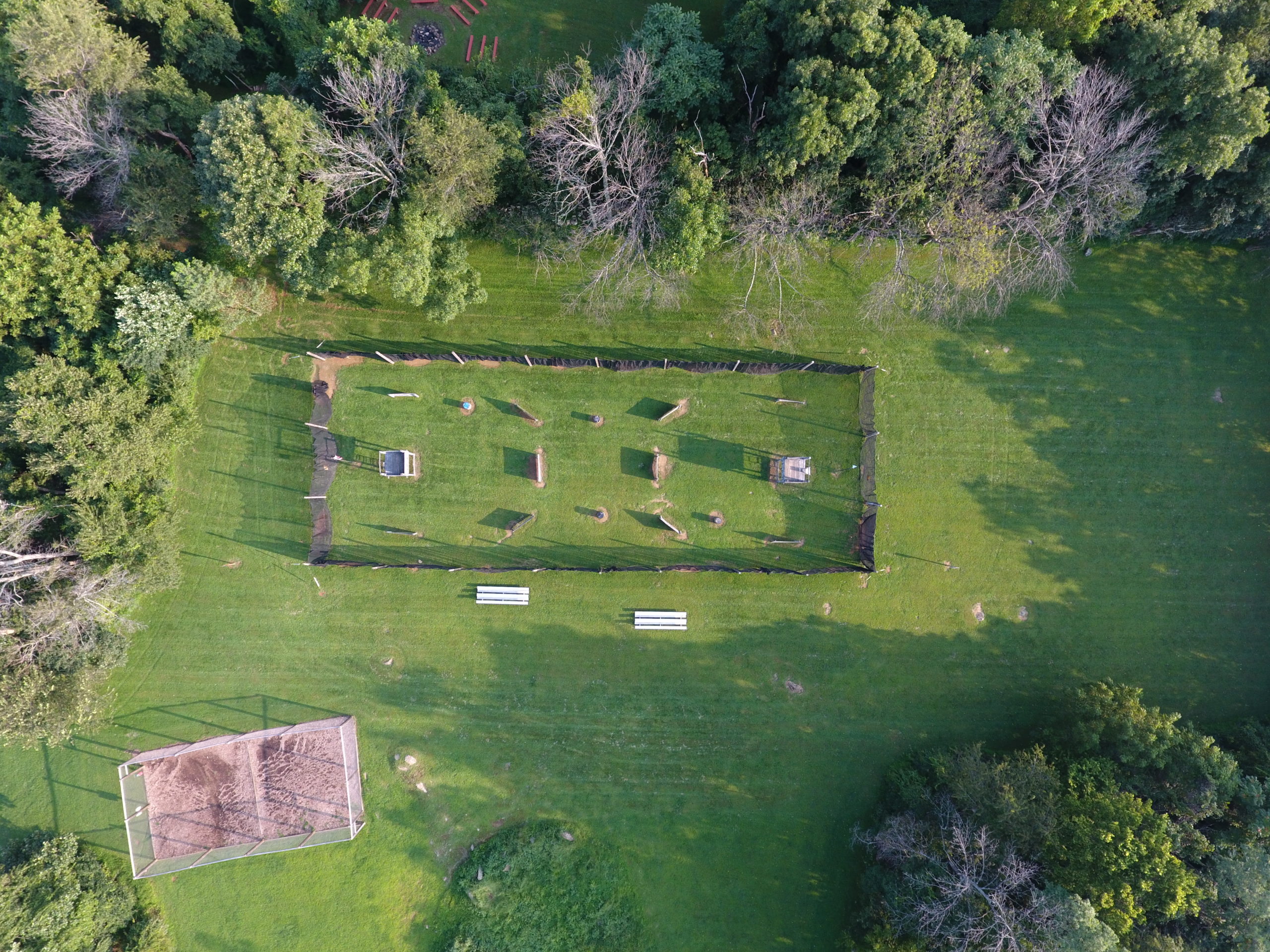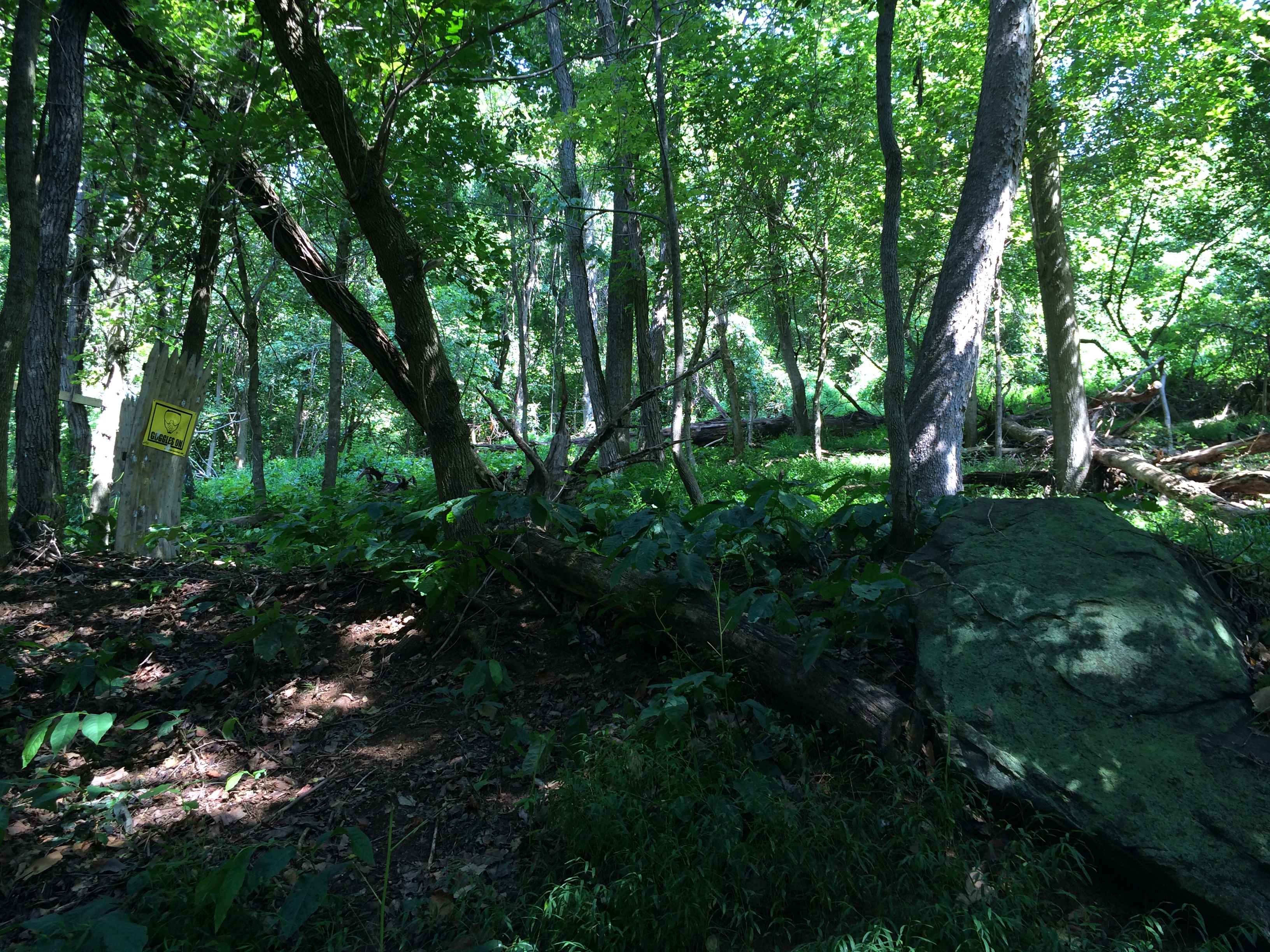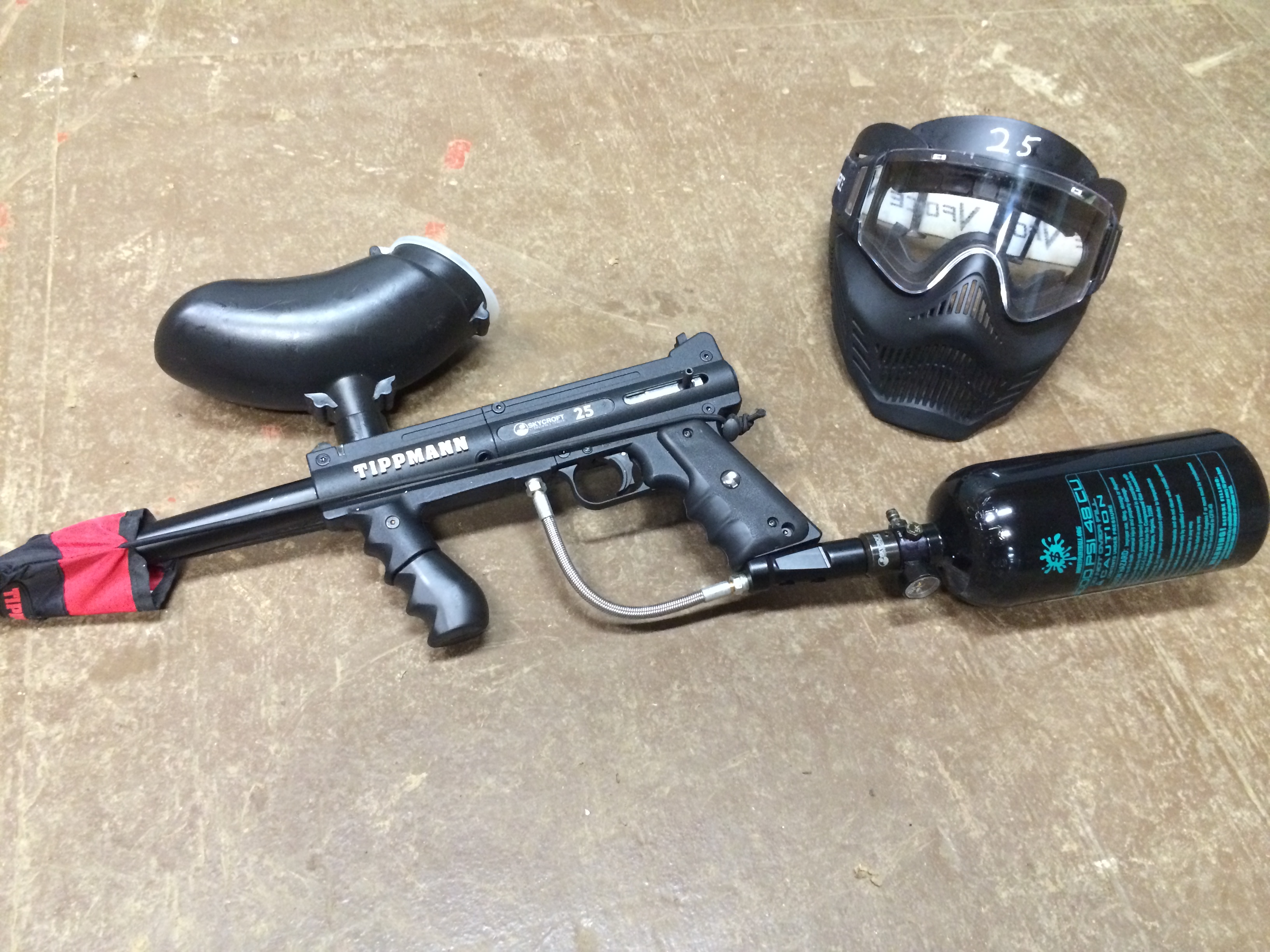 $18 per person for an hour of play
This includes goggles, other safety equipment, a gun, and a 200 hopper full of paintballs.
An extra 200 rounds can be purchased for an additional fee of $7 and a full box of 2,000 paintballs can be purchased for $45.
We have a minimum participant requirement of 10 people and a maximum capcity of 35 people on our courses at once. We also have a limited supply of chest and neck protectors available upon request.
A quick word about paintball. It's fast. It's extreme. And most of all, it's fun. Like all sports, an informed player can help make the game safer. In fact, safety is one of the most important rules of the game. So here are our rules and safety tips.
As a general rule, all personal equipment cannot be used on Skycroft's paintball courses. Don't worry though, we provide industry specific safety equipment and paintball markers for your enjoyment and safety.
Safety Rules
All players MUST be wearing Goggles and Face Masks prior to entering playing areas, the target range, or the chronograph area.
All players MUST put in place Barrel Sleeves prior to exiting playing areas, the target range, or the chronograph area.
Each player MUST have their paintball marker chronographed prior to game play.  Paintball markers may not exceed 250 feet per second for outdoor games.
No shooting paintballs outside the designated areas.

 
Referee's
1.  Referees' calls are final.
2.  Talking back to referees will not be tolerated.
3.  Disputes with a call made by your referee should be taken up with the head referee.
4.  Do not shoot the referees.
5.  If a referee is in your line of fire, ask them to move.
6.  Do not use referees for cover.
Paint Checks
Call paint check to get a referee to check you for paint hits.  Do not waste other players' time with obviously unnecessary paint checks.
Players being checked for paint hits by a referee are neutral.  Do not shoot neutral players.
If you call "Out", you are out.  If you are in doubt, call "Paint Check" first.
Paint hits larger than the size of a quarter will be considered a hit.
General Rules
NO BLIND FIRING
No discharging paintball markers outside the designated shooting areas.
No shooting at people not wearing protective equipment.
No carrying or moving the bunkers or field parts.
No knifes or other weapons
No wiping off paint hits while still on the field.
No talking while exiting the field (no advising teammates, no taunting, etc.)
No drinks or food within playing areas
No foul language.
Offer your opponent the opportunity to surrender if you are within 20 ft. (outdoors)
Once eliminated, raise your gun and arm over your head and move quickly toward the exit.
Exit the field as quickly and quietly as possible.
Put on Barrel Sleeve prior to exiting the field.