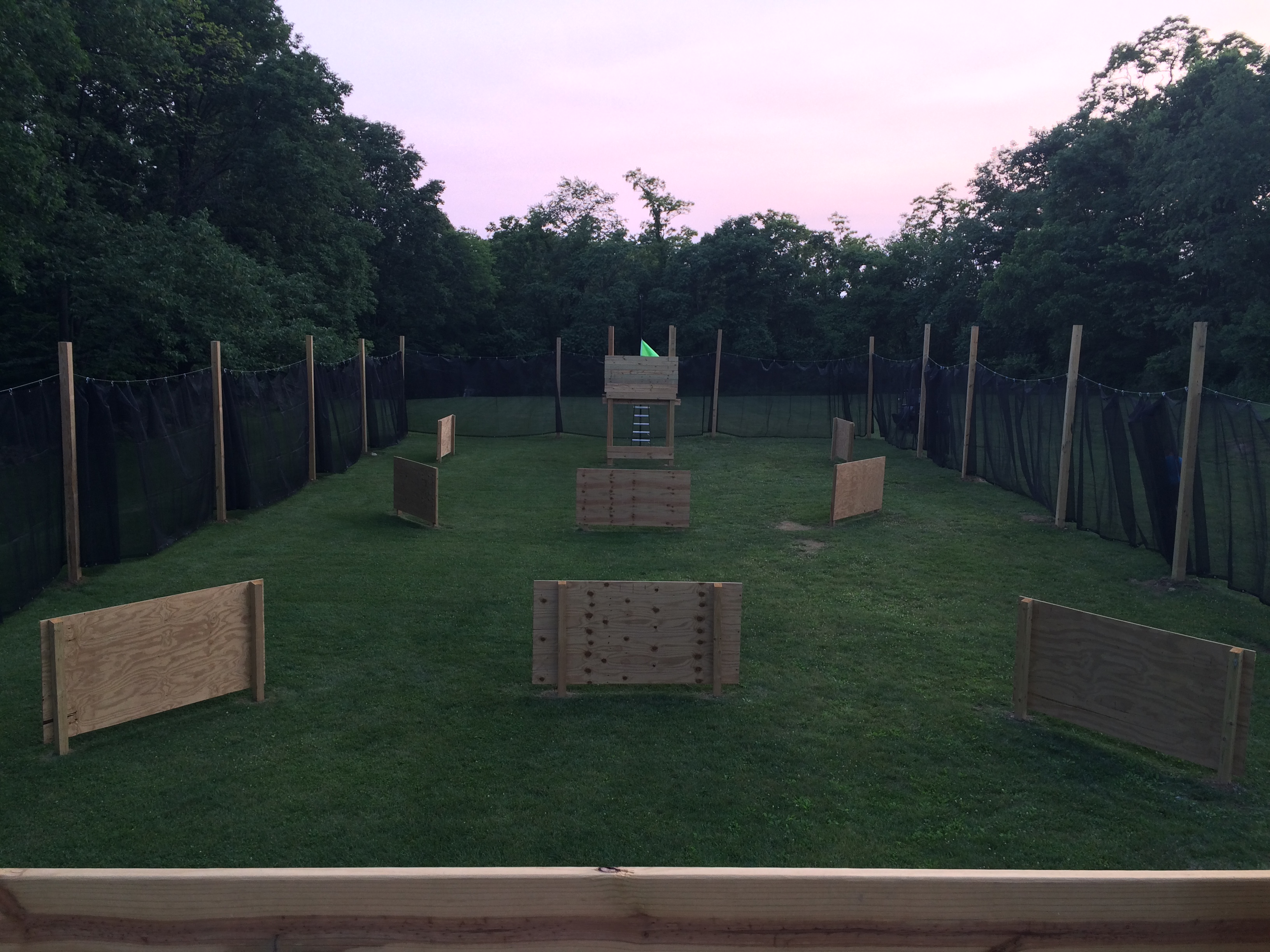 You can now enjoy paintball at Skycroft! We offer two different styles of courses, a Speedball course and a Woodsball course; these different courses give you the option to choose which type of experience you would prefer your group to have. Your group can enjoy a game at either of our courses for a small fee of $15 per person for one hour of play. Check out the drop down menus below for more information on making a reservation.
*To reserve a paintball course for your group, it is required that you schedule at least two weeks in advanced with our office 1(800) 536-6759
Cost
$15 per person for an hour of play
This includes safety equipment, a gun, and a 150 pod of paintballs. An extra 200 rounds can be purchased for an additional fee of $5.
Equipment
*Outside guns are prohibited on our course, you must use a gun we provide for you.
40 Guns
40 Goggles
Limited supply of chest and neck protectors available upon request
Our Course Rules
Our guns are chronographed at 25 feet per second
All participants must wear masks at all times unless you are in the safe zone
No blind shooting
If you get hit and have paint splatter bigger than the size of a quarter you are out
When you get out, raise your gun above your head and walk off the field
Referees have final say on
Forms
Please have each participant read over and fill out this form and bring it with them upon arrival to the course
Paintball Waiver
Contact Us
If you have any questions, concerns or would like to make a reservation, call us at 1 (800) 536-6759 or email skycroft@skycroft.org